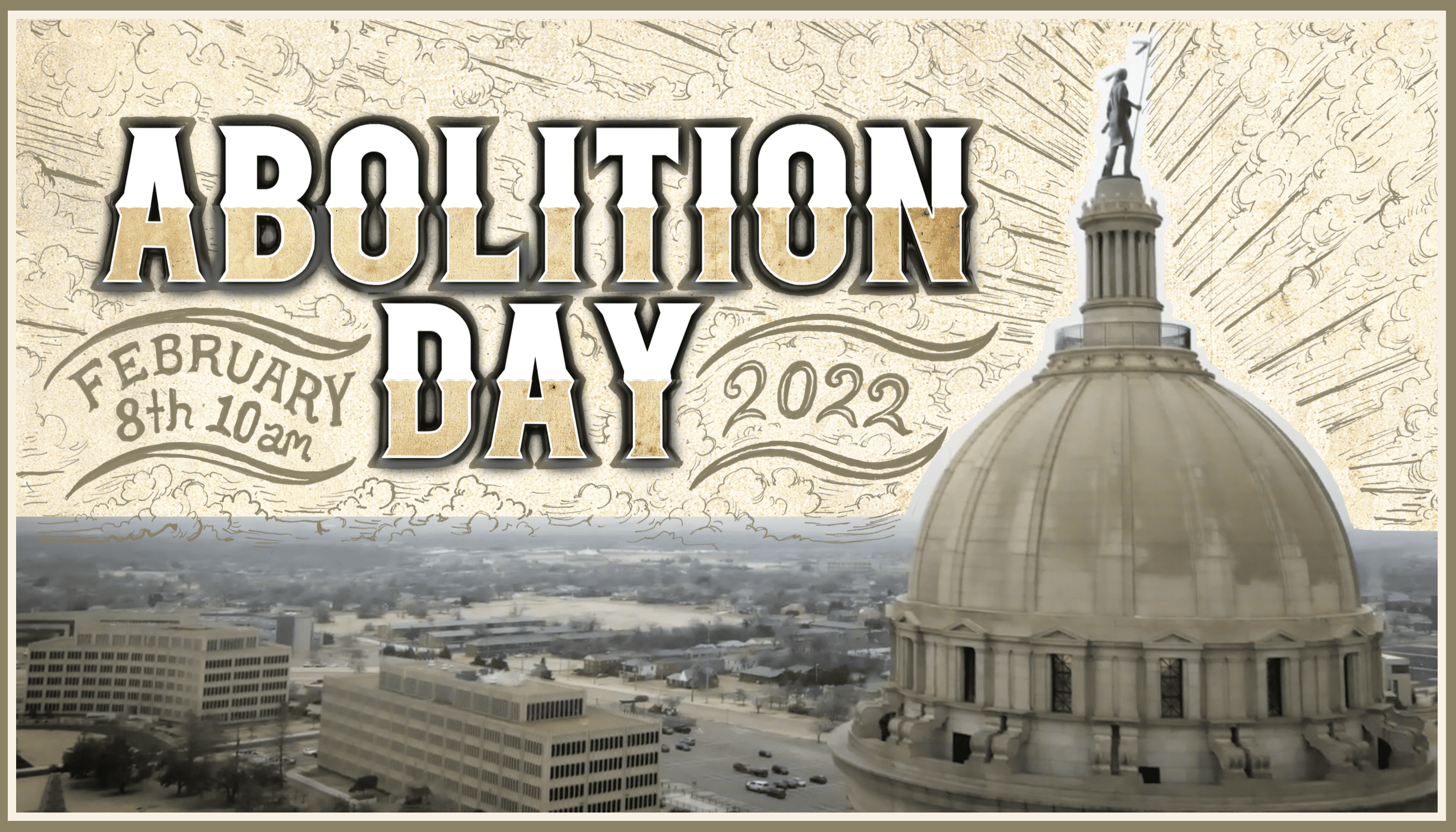 Tuesday, February the 8th, 2022 is Abolition Day! Oklahomans will gather on the South Plaza (like in previous years) of the State Capitol at 10:00 AM to demand the total and immediate abolition of abortion. We will hear from Abolitionist leaders in a short rally before we enter the Capitol to instruct our legislators of their duty before God to abolish abortion.
The importance of packing the Capitol on Abolition Day cannot be overstated. In 2018, thousands of teachers swarmed the Capitol demanding more funding. After their nine-day walkout, the Republican-controlled legislature caved to their demands.
We are calling every Oklahoman to come to demand our State government stop giving approval to the legal murder of five thousand human beings every year in our state.
Abolition Day is FREE and open to the public. Please register here so we know the number of attendees and can email you vital day-of details.