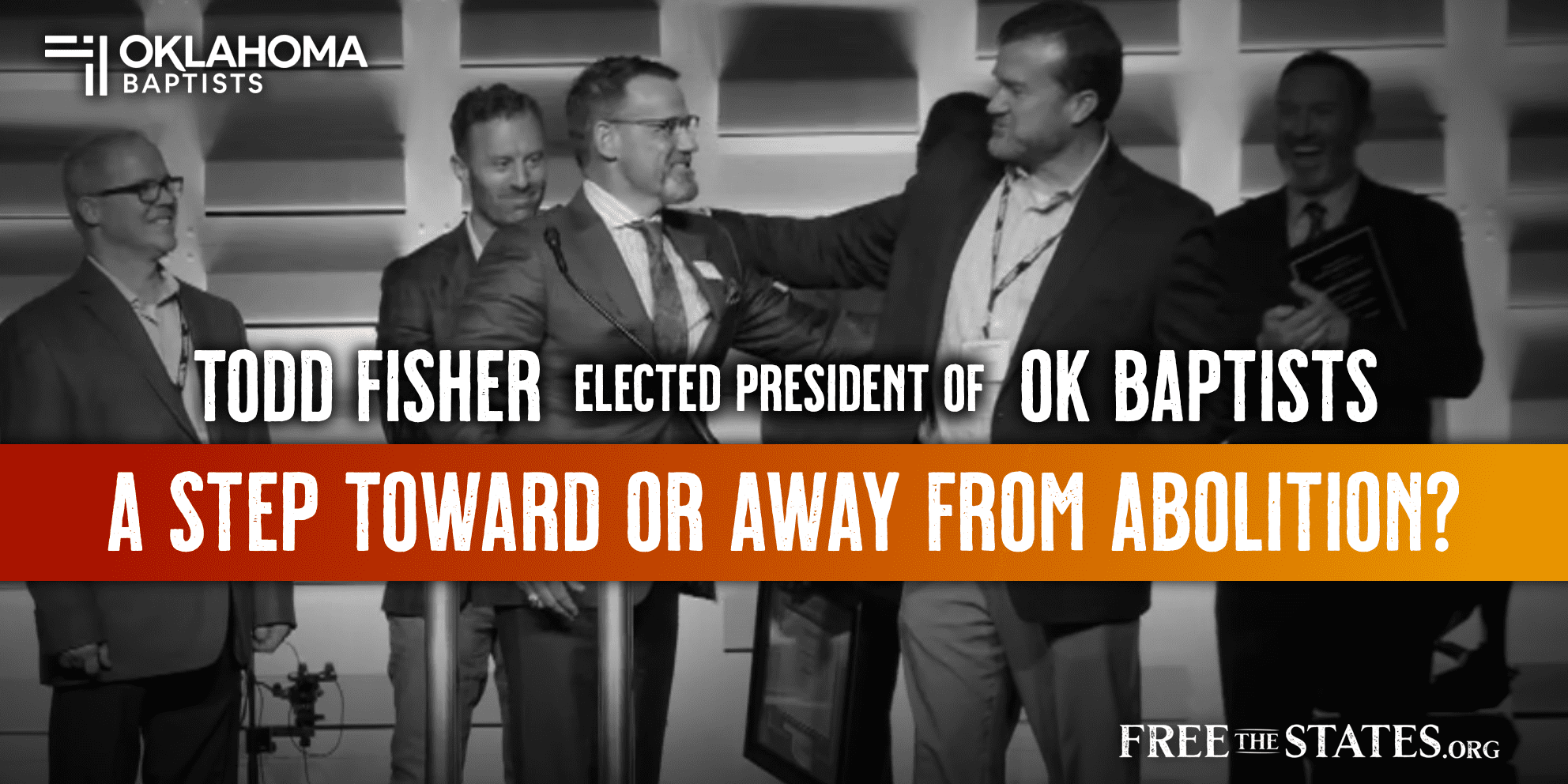 Dr. Todd Fisher, pastor of Immanuel Baptist in Shawnee, was selected by Oklahoma Baptist messengers at their 2020 Annual Meeting as the next president of the convention. He was nominated for the position by Oklahoma Baptists First Vice President Jeremy Freeman. Leron West of Gilcrease Hills Baptist Church in Tulsa (nominated by former Oklahoma Baptists President Bob Green) and Bill Ascol of Bethel Baptist Church in Owasso (nominated by First Baptist Church of Beggs pastor Chris Gore) were the other nominees.
Fisher earned a B.A. from Oklahoma Baptist University (OBU) in 1992, a master of divinity degree from Southwestern Seminary in 1996, a doctor of ministry degree from Midwestern Seminary in 2001, and a master's degree in theology and a doctorate in philosophy from Southern Baptist Theological Seminary (SBTS) in 2018.
In addition to pastoring at Immanuel Baptist, Fisher is an assistant professor of Christian preaching at SBTS. Previously, Fisher was an adjunct professor at OBU and has pastored three other churches in Oklahoma.
Fisher has not been outspoken over the past year, at least on social media or on Sanctity of Life Sunday, regarding the abortion Holocaust taking place in Oklahoma; something we hope will change in the coming months as the 2021 legislative session is less than three months away. As President, one of his responsibilities is to demand the passage of the Abolition of Abortion in Oklahoma Act, as this is the only legislation consistent with the Oklahoma Baptist platform which states, "[W]e call upon the Oklahoma State Legislature to enact legislation that calls for the immediate end of abortion without exception or compromise."
Oklahoma Baptists is one of the most influential organizations on social policy in the state. When the convention leaders decide to really fight for the abolition of abortion, abortion's days will be few.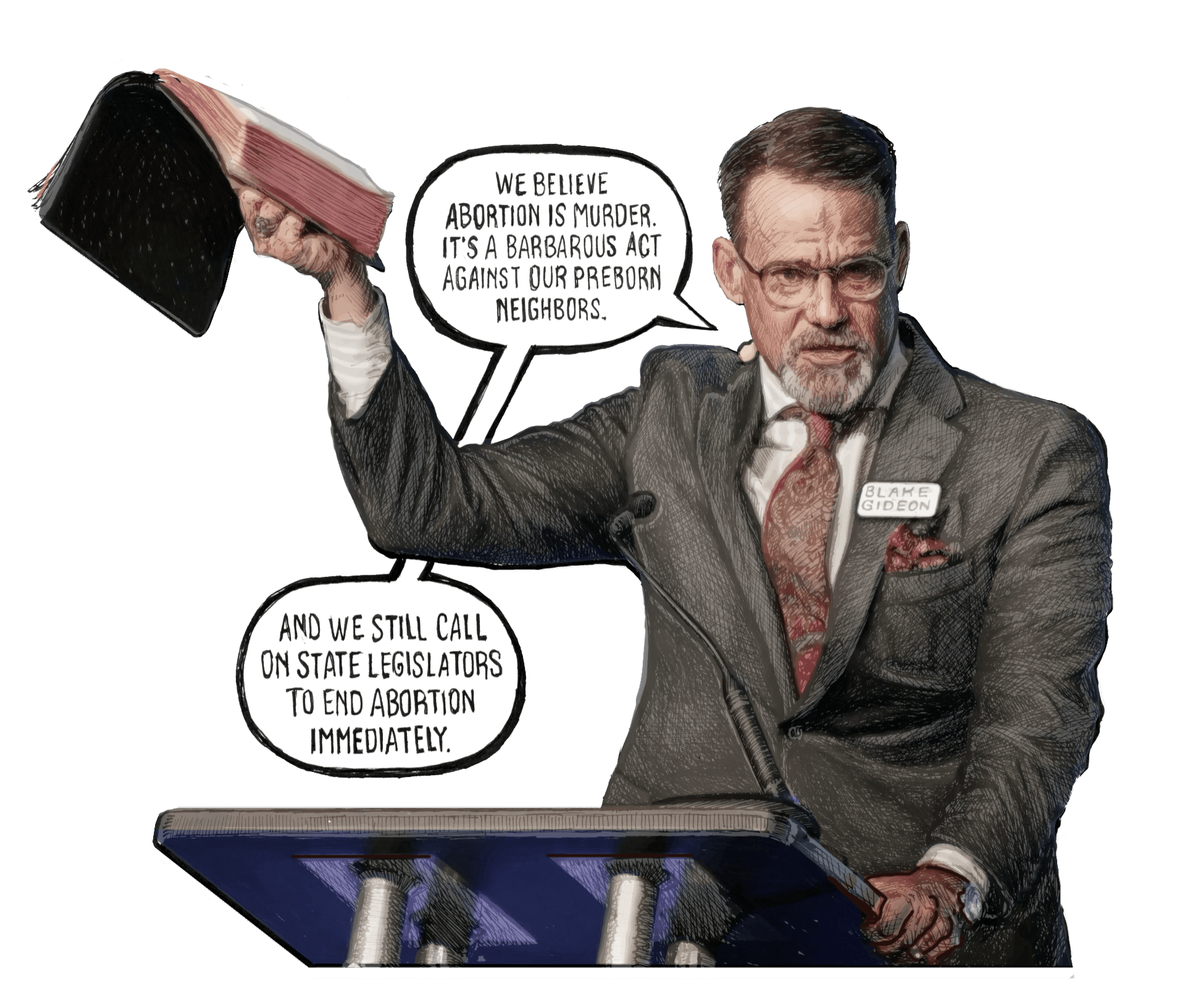 The convention began moving in that direction under former president Blake Gideon. While convention leadership originally came out in opposition to The Abolition of Abortion in Oklahoma Act (SB13) in 2019, Gideon began correcting course and got the convention moving in the right direction. In 2020, Gideon preached a sermon supporting anti-abortion immediatism and tweeted that SB13 should receive a committee hearing. Gideon also called on the state government to abolish abortion at the 2020 annual meeting: "As President of Oklahoma Baptists, we uphold last year's resolution against abortion. We believe abortion is murder. It's a barbarous act against our preborn neighbors. And we still call on state legislators to end abortion immediately. We would like to say to persons who have had abortion that there is forgiveness of sin in Jesus Christ. When we trust Christ as our personal Lord and savior, he separates us from our sin as far as the East is from the West."
Yet, even with the positive momentum within Oklahoma Baptists, convention leaders and many pastors haven't been the the prophetic voices for justice that our political leaders need to hear. As Muskogee Baptist Pastor Brett Baggett put it, "Did the leadership vocally support the only bill in 2020 that would have 'ended abortion immediately without exception or compromise'? Sadly, no."
Those who represent the political voice of Oklahoma Baptists (and every Christian denomination) must boldly declare to those in civil authority, "Wash yourselves; make yourselves clean; remove the evil of your deeds from before [God's] eyes; cease to do evil, learn to do good; seek justice, correct oppression; bring justice to the fatherless, plead the widow's cause" (Isaiah 1:16-17).  They must hound the legislators and Governor Stitt until equal justice under law for all is established. They must warn our state government of God's wrath which He is presently holding back, but which our society is fully owed for as long as our legislators, executives, and judges allow legal child sacrifice.
If Fisher and the rest of Oklahoma Baptists' newly-elected leaders fail to do so, more than 10,000 preborn children are likely to be murdered in Oklahoma during the two-year term that they will serve.
As an aside, Oklahoma Baptists' promotion of Rose Day and Abby Johnson in the announcement sliders is exceptionally disappointing. Rose Day is an event for the state's most powerful incrementalist politicians and lobbyists to tout their unjust "pro-life victories" which are used as the excuse not to abolish abortion. As for Johnson, she rejects the convention's principles on ending abortion immediately and, more importantly, the fundamentals of the Christian faith starting with salvation by grace alone through faith alone.
To President Fisher, First Vice President Michael Butler, Second Vice President Jason Yarbrough, Executive Director Hance Dilbeck, Sr. Associate Executive Director Joe Ligon, and Baptist Messenger Editor Brian Hobbs: It is our plea and our exhortation that, with all the strength within you, you bring the Gospel into conflict with the culture of death, that you demand the total and immediate abolition of abortion without exception or compromise, and that you do not let our political leaders off the hook with anything less than establishing justice and providing the equal protection of law to all image bearers in Oklahoma. We believe this exhortation is in line with God's word, and we know that our preborn neighbors desperately need this from you. We are praying for you and desire to work along side you in the battle against the great evil of our age.