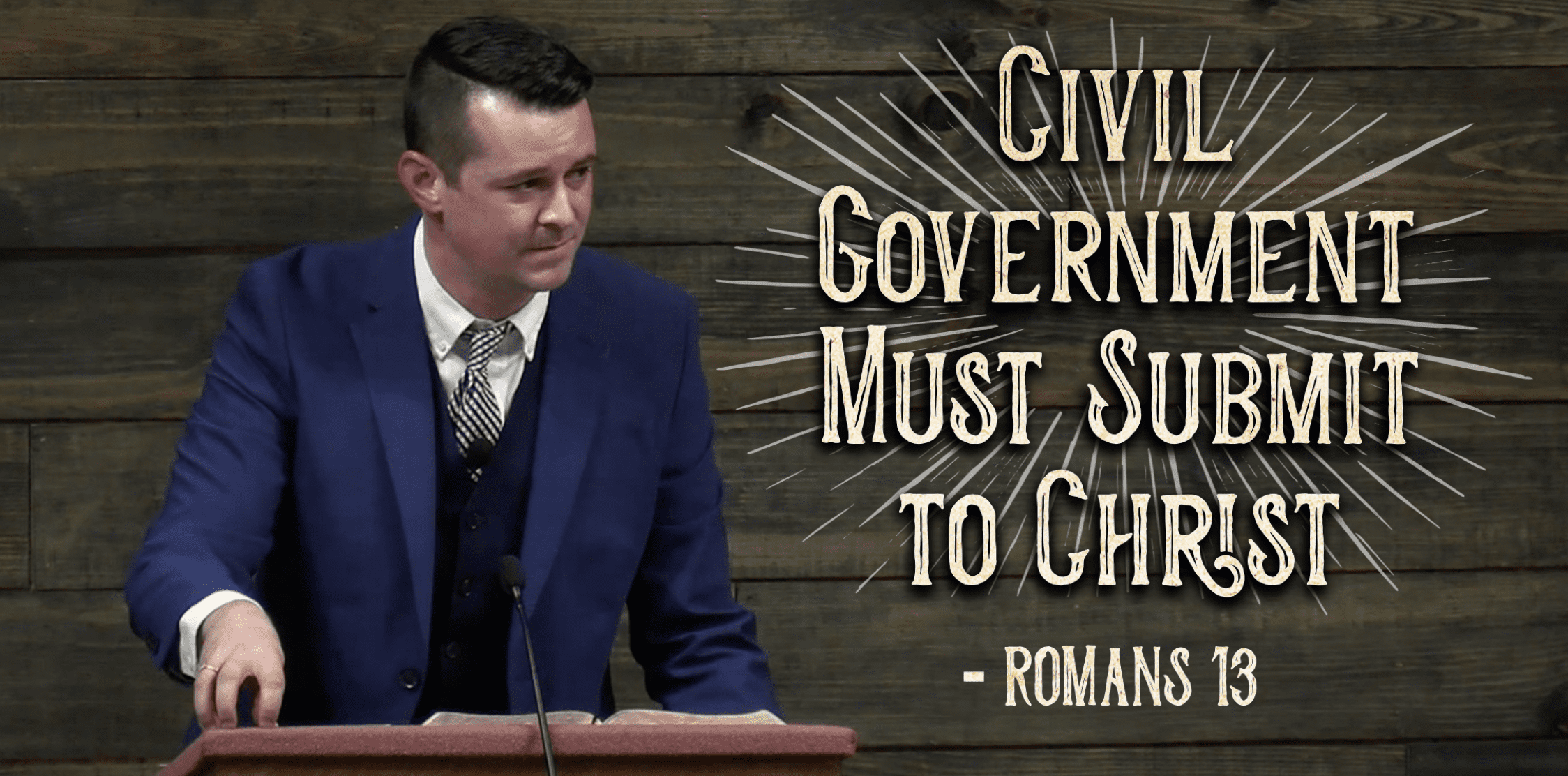 Romans 13 is commonly used to teach Christians about our duty to obey civil authorities. But rarely, if ever, is this chapter used to teach what the Lord reveals concerning the duty of those authorities themselves.
All authority resides in God, and He delegates it to others in certain spheres. Romans 13:4 identifies governing authority as God's servant in the civil sphere. All governing authorities, being delegated and appointed by God, are His servants and are accountable to Him. As such, they have a duty to study and obey God's Word — or face the consequences.
As servants, they do not get to do whatever they want. Their duty is to be faithful to their master (Luke 17:10). How can a servant know what his master commands but through his masters' word? God's civil servants must master and be mastered by the Bible (Deut. 17:18).
As 17th century theologian Richard Baxter wrote to the governing officials of his time, "Remember that all your laws are to subservient to the laws of God, and never contrary to them, nor independent of them… A man can be a good theologian that is no [legislator], but he can be no good [legislator] that understandeth not theology."
Jesus has much to say regarding the relationship of masters and servants. In Matthew 25, Jesus uses the parable of the talents to teach that faithful servants will be rewarded: "His master said to him, 'Well done, good and faithful servant. You have been faithful over a little; I will set you over much. Enter into the joy of your master.'" But in Luke 12, Jesus teaches that servants who are entrusted to oversee others who fail in their obligations because they did not know their duties deserve a light beating; and further, that servants entrusted to oversee others who abuse those in their care will be cut into pieces.
When is the last time a corrupt, ungodly politician was told to submit to Christ lest Christ cut him into pieces?
The responsibility of the civil authorities is promote the well-being of those who do good and to be a terror to those who evil. (Good and evil are, of course, defined by the master and not the servant.) Is our government doing that? More than sixty million children have been sacrificed in our country. Almost a million image bearers are added to that total nationally every year, and 5,000 are murdered annually in pro-life Oklahoma. These murders take place with the approval of those in D.C. and Oklahoma City who have been instituted by God to uphold justice.
Who is going to remind our civil authorities of their duty before God if the bride of Christ will not? 
As Christians, we must resolve to:
Understand what God's civil servants are commanded by God, according to the Scriptures

Speak to God's civil servants, according to the Scriptures, so that they may clearly know what their identity and duty is

Hold God's civil servants accountable to God's commands

Love God's civil servants enough to warn them away from the bad and exhort them toward the good;

Confess to God and repent of any participation in or apathy toward the abortion holocaust that we have allowed to take place by not holding God's civil servants accountable

Love your pre-born neighbors, and, by faith, speak up for those who cannot speak for themselves
Watch Brett Baggett's excellent sermon on these subjects below.
Three things to do!
Big tech is cracking down on ability to reach you! Our social media reach has been greatly decreased in recent months. To make sure you are not missing important content and news about abolition bills from Free the States, sign up for email updates!
Convert people in your community to abolitionism! The best brief resource in the Abolitionist Movement for sharing with pro-lifers, is the Are You An Abolitionist pamphlet. You can pick up copies from the Free the States store, along with t-shirts, drop cards, stickers, and activism signs!
Everything we produce is possible because of the support of our donors. Help fund the fight to abolish abortion! Help us add staff and expand our programs by becoming a monthly supporter of Free the States!