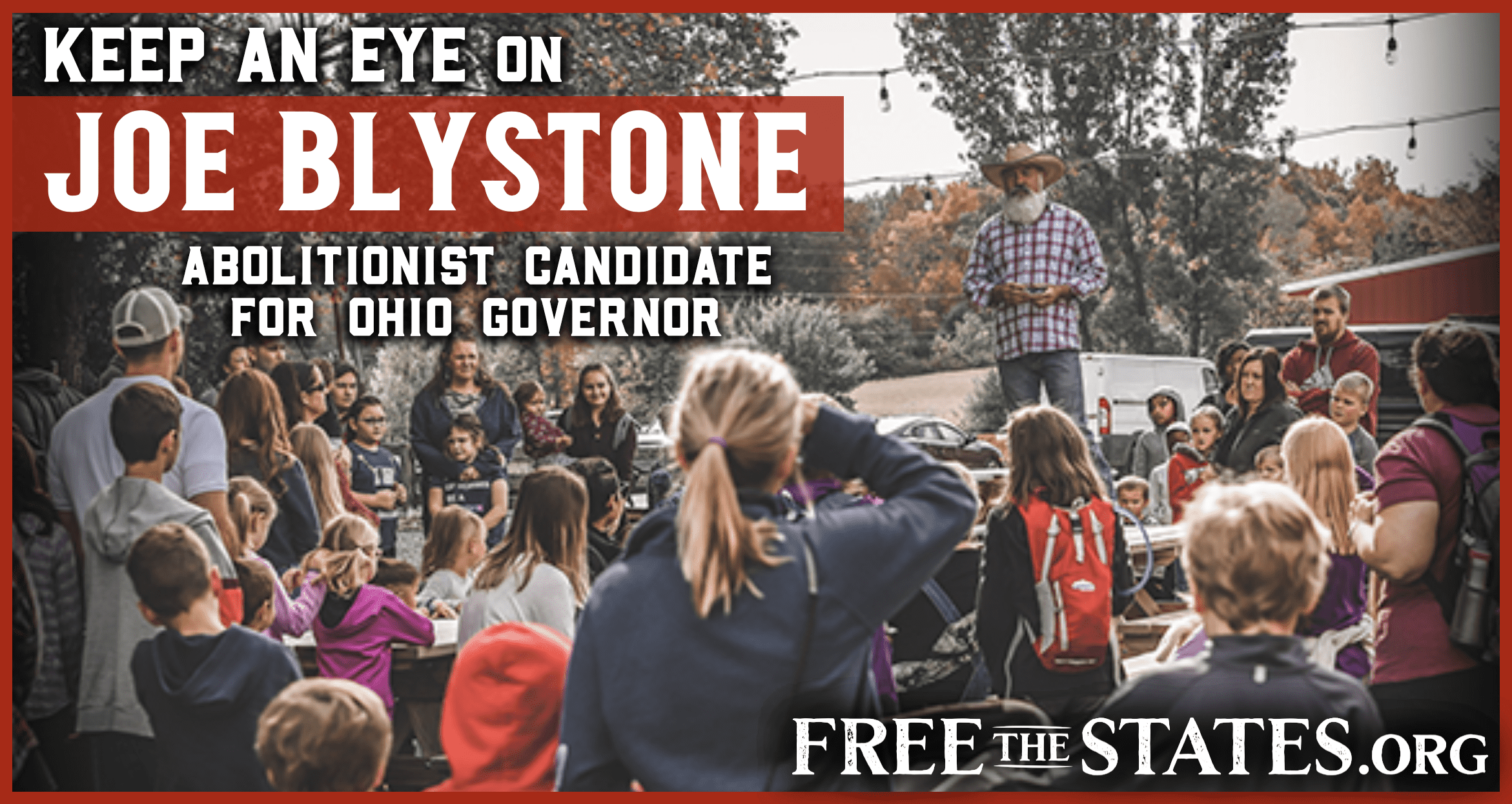 Among the 2022 Republican candidates for Ohio governor is Joe Blystone. During a townhall event in Cincinnati on April 27, he was asked about his position on abortion. His response was amazing:
"Here's what pro-life is. Pro-life is the regulation of murder in this state. That's all it is. We need to stop regulating the murder of babies, and we need to abolish abortion in this state. Period. You know, I've been attacked because I tore apart the Heartbeat Bill. Well what does the Heartbeat Bill do? I don't know if any of you have read the Heartbeat Bill, but there's no teeth to the heartbeat bill. You know, it sounds good on the outside. Hey, if there's a heartbeat there's no abortion… The Heartbeat Bill allows 23 thousand-plus babies to be killed in this state every year, and I won't have it."
Blystone is right. The Ohio Heartbeat Bill, like all Heartbeat Bills, was enjoined before taking effect, and is unlikely to ever be enforced unless Ohio pushes back on the supreme court's tyranny. Babies are still murdered in Ohio. Blystone is running to change that.
Blystone's primary opponents include incumbent governor Mike Dewine. Dewine ran in 2018 on a pro-life platform of supporting the Heartbeat Bill, which he signed during his first session as governor. After the passage of the bill, Dewine said he wasn't going to work to abolish abortion because Ohio had to wait and see what the courts did with the Heartbeat Bill. "If the Heartbeat Bill is going to be upheld, it will only be upheld in the United States Supreme Court. We knew that when it was passed, we knew it when I signed it. We should let that play out and go see what the United States Supreme Court does with either that case or a similar case…We need to focus on the bills we've already passed."
"Focusing on the bills we've already passed" is code for not doing anything to abolish abortion. Beyond doing nothing, Dewine has gone out of his way in numerous ways to side with the abortion industry according to Cleveland Right to Life, which resulted in the group revoking the Champion for Life Award they gave him in 2015. Cleveland Right to Life is not an abolitionist organization, and even they are fed up with Dewine.
Former Congressman Jim Renacci also appears likely to throw his hat in the ring for the Republican nomination for governor. Renacci doesn't mention abortion anywhere on his website, indicating a complete lack of interest in saving the children being murdered in Ohio.
On Monday, Blystone announced that he will be campaigning with Ohio Lt. Governor candidate Joanna Swallen, a business owner and activist from Canton. In the announcement video, Swallen said, "Joe would tell you that he is not only pro-life, he would be an abolitionist."
Abolitionists on the ground in Ohio, including Free the States' Rachel Burkey and Ohio activist Sarah Cleveland, have met with Blystone in recent weeks and are impressed with how quickly he is grasping abolitionism. He is definitely a candidate who abolitionists around the country should be keeping an eye on.
Like Blystone for Governor on Facebook here.