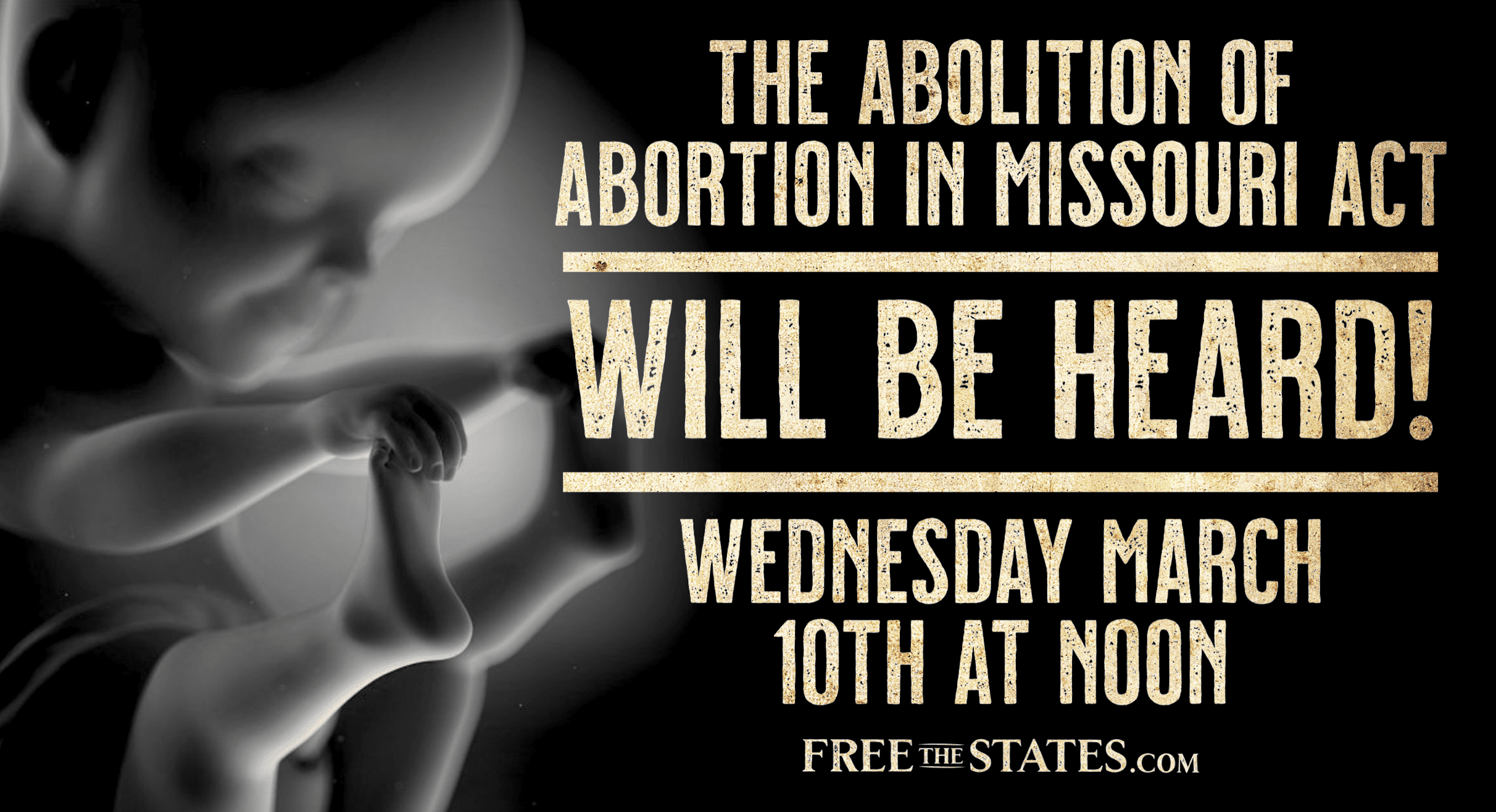 The Abolition of Abortion in Missouri Act (SB391) is scheduled to be heard in the Missouri Senate Health and Pensions Committee on Wednesday, March 10 at Noon. It will be the second abolition bill to receive a hearing thus far in 2021.
The bill's author, Mike Moon, was elected to the State Senate last year, defeating former Missouri Republican Party Chairman David Cole in the Republican primary and running unopposed in the general election. Moon ran on a platform of abolishing abortion, while Cole ran as anti-abolitionist, even writing an op-ed in a Missouri newspaper accusing Moon of being too anti-abortion.
In January, Moon kept his word and filed SB391, a bill identical to legislation he had previously filed during his time in the Missouri State House. Wednesday's hearing will be the first time it has been heard.
All Missourians should call and email the seven members of the committee.
Senator Bob Onder (R)
(573) 751-1282
bob.onder@senate.mo.gov
Senator Andrew Koenig (R)
(573) 751-5568
andrew.koenig@senate.mo.gov
Senator Bill Eigel (R)
(573) 751-1141
bill.eigel@senate.mo.gov
Senator Holly Rehder (R)
(573) 751-2459
holly.rehder@senate.mo.gov
Senator Jill Schupp (D)
(573) 751-9762
jill.schupp@senate.mo.gov
Senator Barbara Washington (D)
(573) 751-3158
barbara.washington@senate.mo.gov
Senator Bill White (R)
(573) 751-2173
bill.white@senate.mo.gov