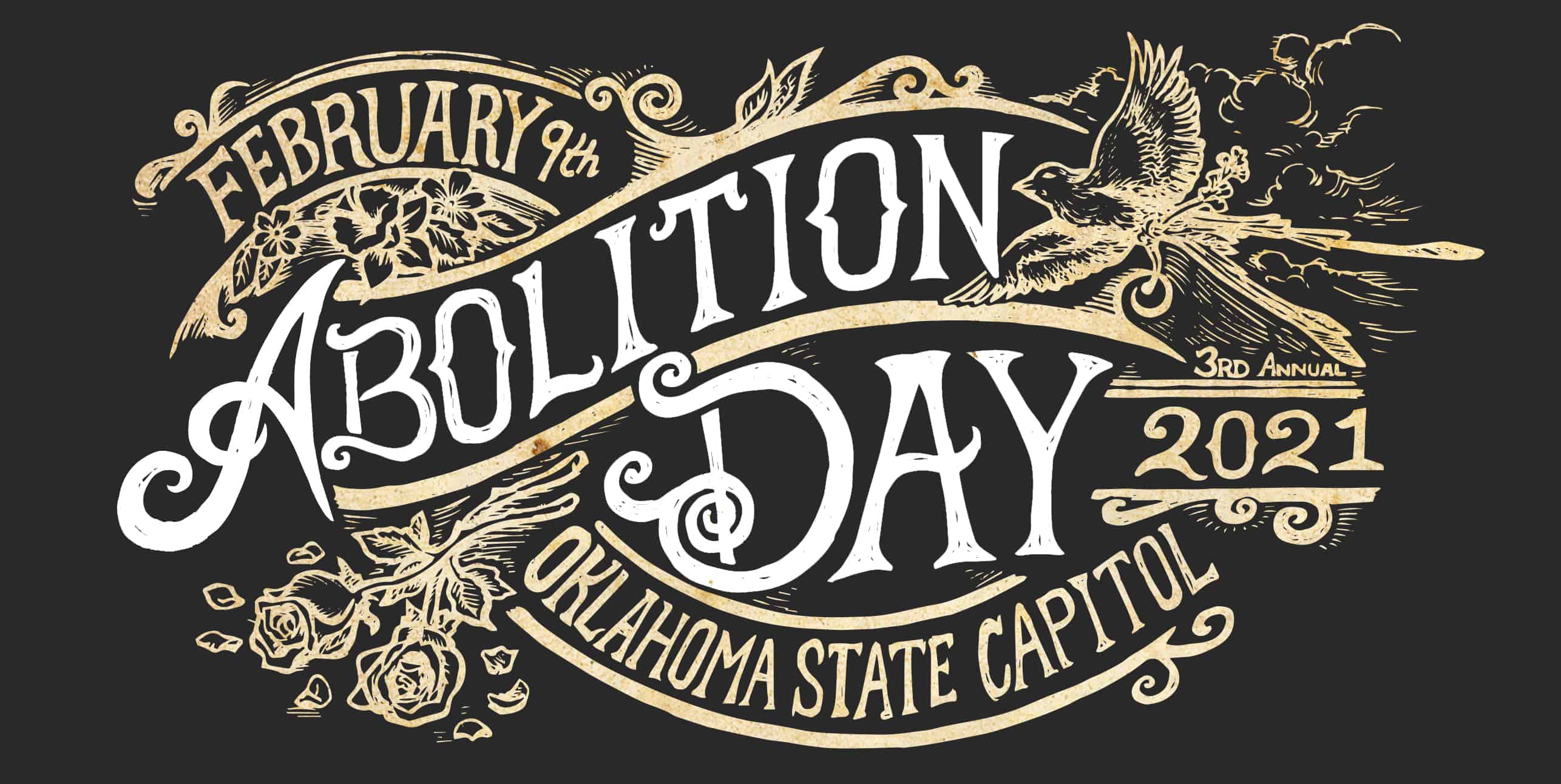 February 9th, 2021 is Abolition Day! Thousands of Oklahomans will come together at the Oklahoma State Capitol to demand the total and immediate abolition of abortion. Abolition Day kicks off at 9:30 a.m on the Capitol's South Plaza where local and national Abolitionist leaders will briefly to exhort and edify us before we enter to the capitol building to exhort and edify our legislators and executives.
The importance of Abolition Day cannot be overstated. As one representative told us last year, the legislature is not likely to abolish abortion unless the Capitol is so full that they can't move through the hallways. Last year we estimate between two and three thousand people came to the Capitol. This year we want to double that! There is nothing that should draw more people to the Capitol than the fact that 5,000 human beings are murdered in the womb every year with the full approval of our State government.
The theme of Abolition Day this year is "Equal Protection for All People." While a limited number of signs will be made available, we encourage people to get creative and make their own signs in support of total and immediate abolition.
In the registration form below, you can preorder an Abolition Day t-shirt for pickup at the rally on Abolition Day or the prior day at the Abolition Now Conference and Training Seminar.
Filling out this form is not necessary in order to attend Abolition Day. Every Oklahoman should be there regardless of whether they fill out the form, but this form is important so that we can have a feel for how many people will be attending and also so that we can keep you in the loop regarding important Abolition Day information!